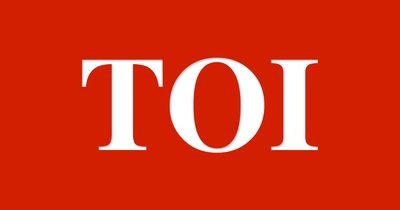 BHOPAL: Former leader of Opposition (LOP) Ajay Singh on Tuesday shot a letter to the chief election commissioner Sunil Arora demanding the closure of Jan Abhiyan Parishad (JAP) before the assembly bypolls in the state. Employees of JAP, an independent body that works under the state department of planning, economics and statistics, were allegedly caught campaigning for the BJP during the 2018 assembly elections.
"JAP which was started by the BJP government through government funds, recruited workers of the RSS and have assigned them in villages to campaign for the upcoming by-elections for the BJP," Ajay Singh's letter said. "JAP was closed down by the Congress government when it came to power," he argued.
Madhya Pradesh JAP was introduced as a body to coordinate between the government and NGOs. But there were allegations that the organisation was involved in financial bungling and employees associated with the RSS. The former Kamal Nath government dismantled the body in 2019. But after the fall of the Congress government, the new Shivraj Singh Chouhan regime asked its 416 members to work amid people in the Covid-19 crisis. JAP's outreach goes to more than 27,000 rural organisations.
In the letter to the Election Commission of India (ECI), Ajay Singh demanded, "That, the Jan Abhiyan Parishad be shut down and that the entry of all the workers of this Parishad be barred in the areas destined for by-elections."
The former minister also demanded, "That all appointments and transfers made in the areas where the by-elections are destined to be conducted should be cancelled with immediate effect." He alleged that the BJP is implementing a strategy "of misusing the administration to force a win in these by-elections."
"Thus, in addition to misleading and confusing the public, the BJP has started transferring patwaris, tehsildars, SDM, SDOPs along with district collector, SP and divisional commissioner in the constituencies destined for by-elections, so that these officers can aid the BJP in securing a win through unfair means," he alleged.
He said the EC should make its appointments through a panel and "a special observer should be appointed" for the constituencies going for bypolls.
Ajay Singh asked for "100% checking and counting of all VVPAT slips" during the bypoll counting and that every voter be permitted to vote on the basis of Aadhar Card.
Source link